Grundlsee Holiday

We let apartments and holiday houses.
We want you to feel at home during your holiday.
We want to do our little bit to make you feel at home away from home.
Who knows, maybe you'll come back again!
Grundlsee Daily-Photo with weather
Maria Wimmer
2 apartment for 4 Personen
2 apartment for 2 Personen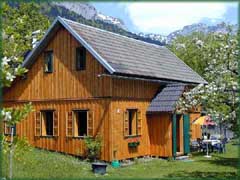 Thea Kreuzer
1 holiday house for 2 to 4 people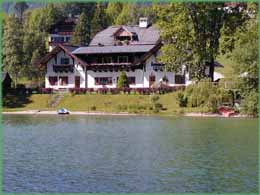 the Dattendorfer family
1 apartment for 2 people
1 apartment for 4 people
2 bed and breakfast rooms
Christl Steinegger
a comfortabel country style holiday house for up to 8 people
the Hillbrand family

1 apartment for 2 to 4 People

the "Traunmuehle" an apartment with 200 m²
The "Traunmuehle" (Traun Mill) an estate out of the 18th century, swimming pond, covered BBQ area.
Bed and breakfast rooms
Eva Koeberl
2 double bedrooms with bath and WC + 1 3 bed bedroom
Altaussee - holiday in the middle of nature
Gaestehaus Glaser

Ian Walter | A-8993 Grundlsee | Tel: 03622 8691 | Mobil: 0680 3057670 | E-mail: ian@tagebild.at